GREAT-ix is an initiative to allow NHS staff to say thank you to each other and help make their colleagues feel valued and appreciated.
Submitting a GREAT-ix aims to capture the positive events in the NHS and improve safety by sharing and spreading excellence.
When you submit a GREAT-ix for a colleague they will receive a formal thank you letter for their portfolio and a postcard.
This website has been setup to make both the submission and the distribution of GREAT-ix letters and cards as straight forward as possible.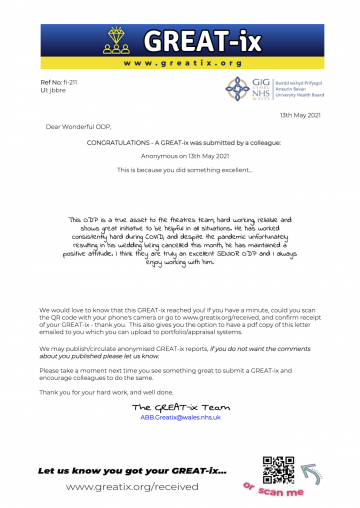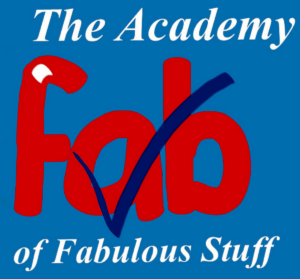 The Academy of Fabulous Stuff is where I first read about the idea of a GREAT-ix and the Learning From Excellence initiative.
It was set up by Roy Lilly in 2015 to be a repository of inspirational ideas…
"The Academy is the place to share ideas about doing it right, boast about the good stuff and if you have a problem, the place to search for an answer."
Adrain Plunkett started learning from excellence in 2016 following his own experience of being seriously ill with sepsis.
LfE began with a pilot project in Birmingham Children's Hospital's Paediatric Intensive Care department (PICU) as a system for all staff to voluntarily report episodes of excellent practice.
Find out more about the origins of the initiative by watching his video.